Jacqueline Kennedy First Lady Bracelet
Product Description
JFK knew how invaluable Jackie had been during his campaign for the Presdiency in November of 1960 and was fully aware that he might not have won without her. To show his appreciation he presented Jackie with this set (necklace, bracelet and earrings) when she became First Lady.
This 24k gold plated first lady bracelet has 9 emerald colored swarovski crystals and 32 swarovski crytals.This 7 or 8 inch bracelet is secured with a fold over clasp. There is rhodium plating eround emerald-colored swarovski crystals.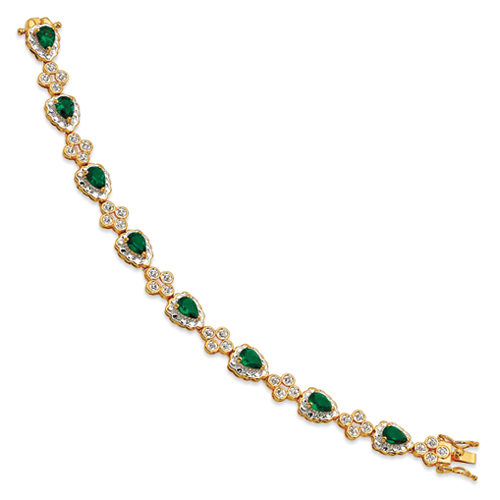 This comes gift boxed in a velour covered steel case and with a Camrose and Kross certificate of authenticity. Also included is a romance card with some fascintaing information about Jackie and her life.